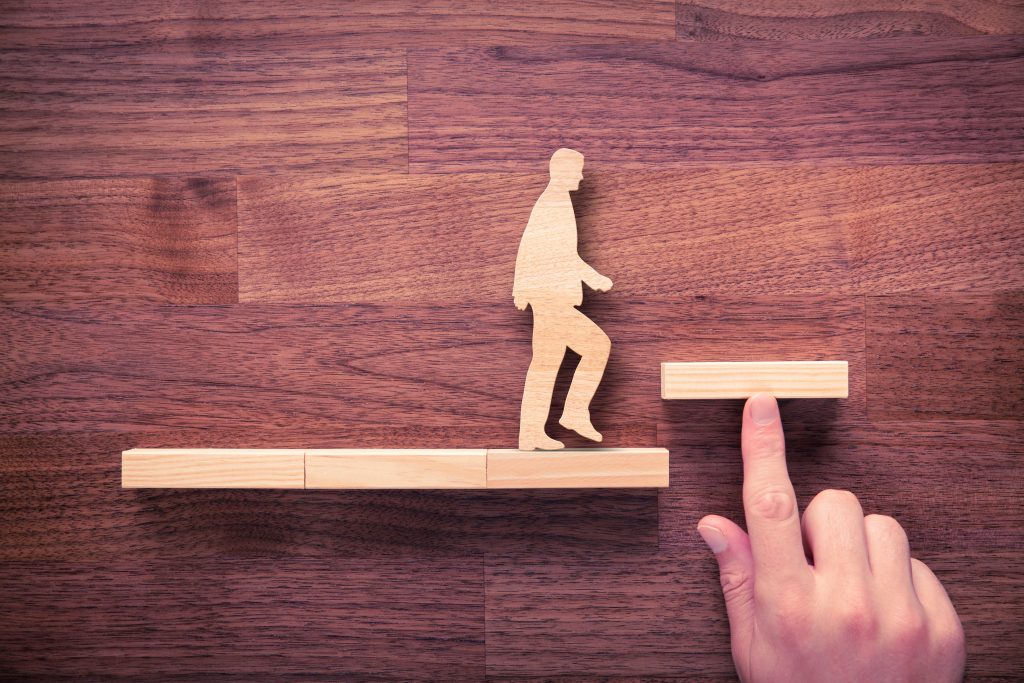 Sleicest-consulting is a consulting service set up to help organisations improve business resilience and business flexibility more generally. We specialise in helping organisations solve business problems that stem from a lack of business flexibility, with business flexibility defined as the heady combination of; adaptability, resilience, agility and options management.
BUSINESS RESILIENCE
Regardless of sector, business operating environments are becoming VUCA (volatile, uncertain, complex and ambiguous). VUCA results may be driven by political, economic, social or technical reasons.  And whether change is rapid & violent, or silent & insidious, it can threaten organisational resilience, as well as challenge credibility in plans for growth.
Lots of business strategies focus on growth and exploiting comparative advantage. Probably a question to ask at the beginning is 'has there been enough focus on business resilience in the strategic plan'?
When doing strategic planning, one way to incorporate resilience is to review it in the core operating budget before adding in other elements of business strategy.  For example, if budgeting for a changing workforce, give more emphasis to support for the surviving staff, whether through; succession planning, training, person cover, temp staff bolstering, salary adjustments to market-equivalent rates, or opportunities to work in innovation projects (multi-skilling).  Other aspects of business resilience include protection (Covid, vaccinations, cyber and physical security) and healing rate e.g. crisis management and protocols to bounce back from reputation damage inflicted at short notice.
What are some wider aspects of business resilience to consider?
Resilience to external shocks  – pandemics, banking system failures, legislative changes, or more localised shocks such as a building fire.
Resilience during internal restructuring – accommodating the turbulence, while embracing the changes positively.
Resilience in the face of external threats – whether cyber threats, reputation-threatening events, or competitor actions.
Stakeholder resilience levels – staff, the Board, business partners and suppliers. Which is the weakest link in the resilience chain?
Actively changing the levels of resilience as environmental uncertainty changes significantly (control not just reaction).
Promoting resilience explicitly in your unique selling proposition (USP) to customers, donors, sponsors, lenders and regulators.
BUSINESS FLEXIBILITY
Some enduring business challenges include; planning under uncertain conditions, income generation, cost structure management and winning the 'war for talent' (acquisition and retention aspects).
Becoming more flexible helps an organisation counter uncertainty in its future VUCA operating environment.
Developing flexibility in income size and income breath helps ensure economic sustainability, as does embedding flexibility in the cost structure – investing in resilience and options costs, not just converting fixed into variable costs, or avoiding some costs altogether. 
Becoming more flexible gives an organisation an edge in winning the 'war for talent', amongst a group of competitors who don't take flexibility seriously. 
Busines flexibility can be improved across different business units, across organisational functions and across geographical sites. Improvements can also be made at both subsidiary and parent levels of an organisation.
 Why would an organisation want more business flexibility? 
To manage uncertainty.
To counter existing competitive actions.
To counter new entrant threats.
To effectively manage business risk*.
To meet stakeholder expectations.
To remain a going concern (be sustainable) during times of change – something of particular interest to its equity investors, financial lenders, suppliers and staff.
*Actively managing business flexibility broadens the risk mitigation tools to enhance to risk management (both the opportunity and danger aspects).  
Can Business Flexibility be measured, in order to monitor it?
Yes. Using sports as an example, adaptability is routinely tracked in a number of ways – coaches & team managers track how the score changes when different team tactics are used to counter the opposition. And which players are talented enough to develop successful, novel tactics in the heat of the game to bring victory.  In the military, special forces soldiers are tested to ensure high performance in a range of operating environments. In business, tracking adaptability might include monitoring income streams before, during and after major market changes. Companies track how front- line staff handle various kinds of customer requests & complaints.  Smart organisations investigate where denial is still present after major, adverse change.      
Resilience measurement in sports e.g. football may include measuring the number of successful goal saves from a variety of goal attempts.  Or the rate of change in the overall score versus game time lapsed. Consumer product firms test new products extensively for a variety of environmental conditions (stress testing and durability). Resilience can involve various time measures – time to (sales) completion, time to (surplus) recovery. It also includes performance in business continuity exercises and actual cyber attacks.  
Agility measurement includes skill at jumping paths and pace. Taking one example, pace in design combines effectiveness & efficiency, to achieve an optimal combination e.g. in movie making. In sport, the measures might cover time to switch tactics and execute playbooks. One agility enabler in business might be the number of system analysis codes used to tag a transaction, to enable quicker insights and faster resulting action.
Portfolio of Options measurement starts with identifying the list of actual options and developing a target set of options for the portfolio, to increase organisational flexibility. There are a swathe of generic options to consider. A few examples include;  investing in machine learning systems, developing mass customisation mechanisms and designing business contracts that maximise flexibility in your favour. 
The global investment firm/conglomerate holding company Berkshire Hathaway Inc (BH) is a great, private sector example of business flexibility in action. Since Warran Buffet became a Director of BH in 1965, it's success and share price growth have been legendary. Two diverse examples of how it manages options well are; inviting Bill Gates onto its board from 2004-2020. And making a series preferred stock investments in companies where it also acquired warrants to buy further stock at attractive prices – Goldman Sachs, Bank of America and HJ Heinz Co.
Are there some devices/mechanisms that an organisation can put in place to automatically preserve and manage business flexibility? 
Absolutely. If you believe change is constant, bringing both threats and opportunities, then  investing in some 'flexiscribes' (devices that code for business flexibility) is a wise move. Sleicest-consulting has developed a generic set of 37 flexiscribes, including 10 business hygiene ones, 21 business generated ones and 6 business culture ones.
What if you like a high degree of  'manual control' over business flexibility? Sleicest-consulting can offer approaches involving Plan and Options Flexibility. Style and Substance Flexibility. Time Flexibility (buying, playing for or reinventing time). Flexibility measurement approaches. Flexibility trade-offs and trade-ons. Riskflex. Flexibility relating to the HR function. 14 Flexitypes. And help you identify the nine enemies of flexibility.   
Business Flexibility helps organisations change their scale & scope.
Imagine a business income growth curve. The curve is likely to be a best fit solution for a series of fluctuating levels of income at different points in time. The big step-changes ('ladder growth') come largely from innovation. The small, steady growth progression comes from efficiency ('ramp growth'). Together they account for overall growth. 
Now imagine a triangle with two sides being Innovation and Efficiency. And the area of the triangle representing annual income. Business Flexibility (including business resilience) as the base of the triangle is the enabler. Of course, more growth in any two 'sides' will help grow total income. But for the triangle to stay stable, growth is needed across three sides.
Business Flexibility the subject
Charles Darwin made an interesting insight:
'It is not the most intellectual of the species that survives; it is not the strongest that survives; but the species that survives is the one that is able to adapt to and to adjust best to the changing environment in which it finds itself.' 
Paying homage to Darwin & pioneers like him, this website outlines some approaches & practicalities for business flexibility. As with most innovations, early adopters of business flexibility reap the larger benefits – using flexibility as a tool to solve real business problems, for significant organisational benefit.
Regarding business frameworks generally, it's clear that entrepreneurs don't wait for perfect academic frameworks. Any more than they wait for perfect market information. Instead, they take calculated business risks and seek first-mover advantage, using courage, tools, trial, reasoning and market prediction.
It's an understatement to say that business flexibility is entering a golden age of usefulness. With the explosive growth in technology (exponential curve changes in information tech, biotech, construction/engineering, process automation, machine learning & robotics), investing in business flexibility is needed like never before. Simply to cope with such a rapidly changing environment. 
Isn't business flexibility just another name for business agility?
Not really. Business agility is about developing expertise in pivoting – in jumping paths quickly, as the need arises. Incidentally, pivoting well buys you time to learn from your mistakes, not sink deeper into the 'mud'.
Perhaps think of agility as necessary and flexibility (including resilience) as sufficient. Take a moment to consider the rise of machines (AI, robotics & process automation) in business. In stock markets, flash trading has largely replaced human trading. In the area of IT security, credit evaluations and other kinds of screening, automated screening is increasingly replacing human evaluations.  Agility will be of limited use as the pace picks up. Instead, flexibility is how people will keep their skin in the game. 
Personal Flexibility versus Business Flexibility
Personal Flexibility (PFL) and Business Flexibility (BFL) are separate, but related subjects. Regarding the linkage between them, one interesting question is how people's personality traits, thinking style, intelligence and like experiences, relate to the business qualities needed in a professional organisation. And how people's capacity for personal flexibility makes achieving greater business flexibility more likely.
About Sleicest-Consulting
Firstly, regarding business resilience value-added, the lead consultant can point to helping 4 international charities and two education institutions improve their resiliency. Examples include;
helping teams maintain core services during internal restructuring, remote working & building refurbishment periods,
tightening up on policies & internal controls,
providing robust handovers,
staff skills development,
releasing cash through surplus asset sales,
enhance model transparency to build trust & improve business planning,
setting up a continental European office in anticipation of Brexit.   
The Sleicest-consulting business flexibility frameworks are original. And offer fresh impetus to stale and novel problems alike. 
Like any good consultancy, Sleicest-consulting is constantly researching new approaches and bespoke refinements. We have surveyed founders & directors in various private sector industries on their business flexibility practices. And created a number of case studies of businesses whose products & services are based on business flexibility. 
The Sleicest-consulting approach is grounded in more than thirty years of finance & business experience across multiple countries. The lead consultant (Simon) has worked in a number of private and Not for Profit sectors (some with strong commercial trading subsidiaries), including organisations ranging from 25-20,000 employees. And been the Finance Director of a £100M income charity operating in the UK.  Some of those organisations were highly competitive, operated globally, managing multiple concurrent changes and had well-established business models. Others included a government regulator, world class research-led university and London subsidiary start up. 
Some common denominators encountered have been that organisations struggle with; realistic business plans, red tape, systems that aren't joined up, excessive change, rigid or groupthink thinking, leadership gaps, office politics and/or strategy in name only.  
Style and Core Values
You cannot run a strategic consultancy specialising in business flexibility, without demonstrating flexibility – whether in; working with client staff at multiple levels, looking at client problems from multiple angles, or engaging with clients that have different levels of enthusiasm for business flexibility as a solution.
The core values and features of Sleicest-consulting;
building enduring relationships over short term transactions,
providing a personalised service,
bringing fresh thinking (a comprehensive flexibility 'toolbox') to each client assignment,
turning 'problem spagetti' into structured and framed problems,
continuous learning (R&D).

Regarding consulting assignment queries relating to business flexibility (BFL), feel free to contact sleicest@hotmail.com.
The range of business consulting services includes the following:
Business resiliency reviews. Perhaps your organisation has some types of BFL operating well at present – to enable growth, manage uncertainty, or counter team biases & blindspots. Sleicest-consulting can help you develop a wider range of BFL features to strengthen or modernise the business model.  To perhaps help your HR function use BFL as a tool to achieve its goals – think flexible working practices, multi-skilling and multi-generational teamwork. 
Business flexibility engineering. This includes utilising a swathe of BFL tools as appropriate; flexiscribes, flexitypes, style & substance flexibility, plan, options & time flexibility. Using riskflex and encouraging innovation using flexible thinking too. Perhaps developing some bespoke BFL progress measures. Or building flexibility into your organisation's 'Greiner growth journey'.
Embedding BFL more firmly within your business culture. Peter Drucker famously said that 'culture eats strategy for breakfast!' Embedding BFL includes; incentive design, flexibility training and inhouse team facilitation. One example is in creating a board with two evenly-balanced factions championing efficiency and innovation respectively.
Integrating staff members' personal flexibility (as individuals operating within and outside the workplace) with business flexibility. This has several aspects – one is about practising flexibility thinking. Another aspect is about building from personal flexibility approaches developed outside the workplace into workplace BFL outputs.  
Contact Details
Simon Leicester, Business Flexibility Consultant and Director of Sleicest Consulting Ltd.
sleicest@hotmail.com
Ph 07 375 379979
One example of business flexibility observed on the side of an old building in Sheffield, UK  is shown below. Others are displayed elsewhere on this site.